Native & Hybrid Mobile Apps for iPhone & Android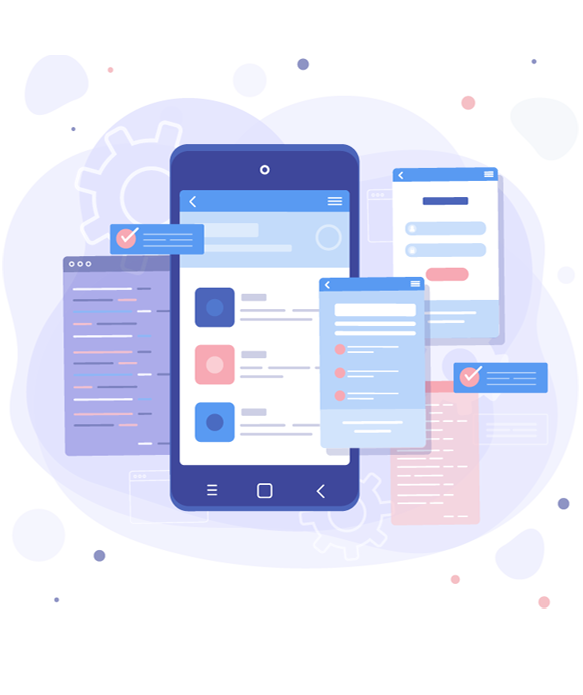 Custom Mobile App Development
We offer end-to-end mobility solutions including application consulting, design,  development, testing, deployment & along with integration to different platforms and post-deployment support. Leverage our Mobile App Development experience to transform your business process and reach a wider customer base.
PhoneGap/Cordova Mobile App Development
Web Apps (HTML5/CSS/Java script)
Hybrid Mobile App Development

We create intuitive business app designs by implementing fresh concepts, keeping simplicity, flexibility, and ease of usability in view. 

With a professional team of seasoned mobile app developers, we deliver high-quality, innovative, and affordable Android and iOS mobile apps.

With a solid understanding of various SDLC stages, our team of mobile app developers has the ability to integrate various app modules.

We build mobile apps that do clear multiple stages of testing before delivering to the clients. Each app version is delivered only after thorough QC testing.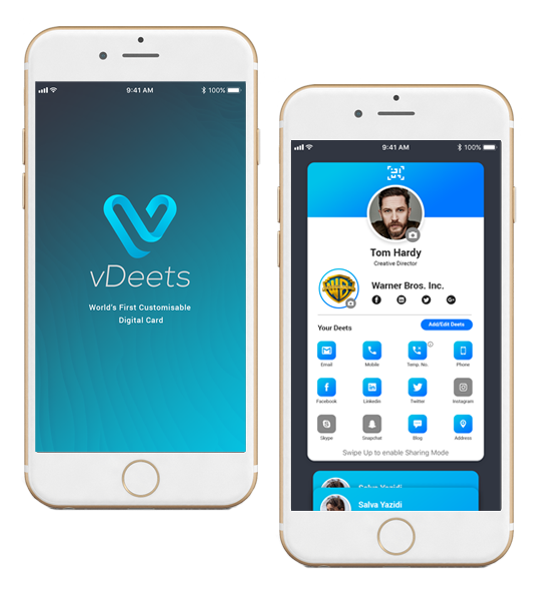 Refined Apps for iPhone & iPad​
Updated in the latest advancements of technology, our professionals at Adwiz Digital design the ideal Apps that are not only user-friendly and easy to operate but also high on technical features that make iPhones Apps bug-free, stable and seamless.
Bringing new dimensions to professional responsibility, we analyze the vision of our clients, design the perfect App with exemplary technological expertise and guarantee the best iOS solutions. The uniquely interactive features that are customizable make our Apps a dream-come-true for every client. We guarantee full-featured Apps loaded with innovative ideas.
Our Applications are well-suited to provide the full-meaning of every business and help customers understand the products, facilities/features, services, location/GPS as well as the impact on Social Networking Sites. From banking to gaming, barcode scanning to streaming of audio/visual media we are here to offer newest dimensions in technology at the most competitive rates.
Verticals we already work with
Looking for a reliable technology partner for your mobile app? You're at the right place! 

Business Apps
Highly functional and integrated custom mobile apps to streamline internal processes and improve business efficiency.

Health & Fitness
Compliant & secure mobile apps for the complex and demanding healthcare ecosystem, to simplify delivery of collaborative care.

Education
Easy to use mobile apps for School-Parent private communication and School Management enabling active parent engagement.
The exhaustive software technology used in various Operating Systems ensure quick, convenient and smooth usability. The Google's Android Platform offers Apps for smartphones, Tablets, Google TV and latest other electronic devices. With a powerful installed base for various Operating systems, the reach of Applications too is vast. Our team of specialists at Adwiz Digital create mobile Applications that are well- incorporated with powerful technology, yet is competitively priced. Every aspect like the screen-size, device's output and user's hands are considered in detail before creating the ideal Application making it complaint-free. With a range of tailor-made solutions and innovative programs created using latest technology offered in developing unique Apps, clients can be  sure of 100% satisfaction.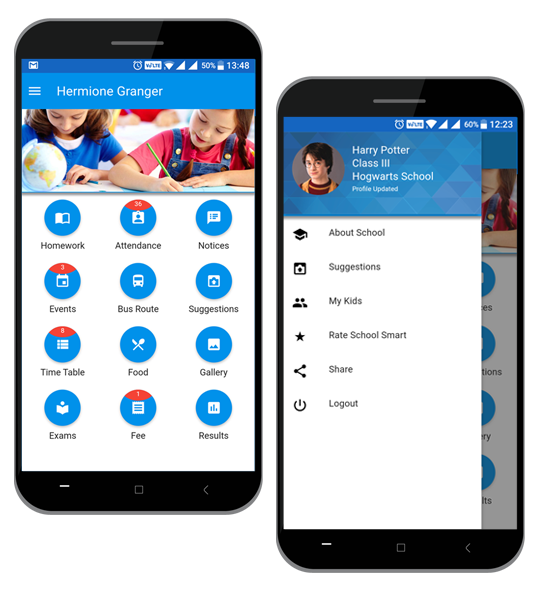 Analyzing and understanding the requirements of the industry in detail and updated in technology to deliver topnotch programs, we remain the most reliable team in every aspect.