Beyond Ego-Boosting Likes
Drive Leads & Sales for Real Business Growth
Enabling Your Brand's Social Media Success
Understanding Your Vision & Brand to Create Unique Social Media Marketing Campaigns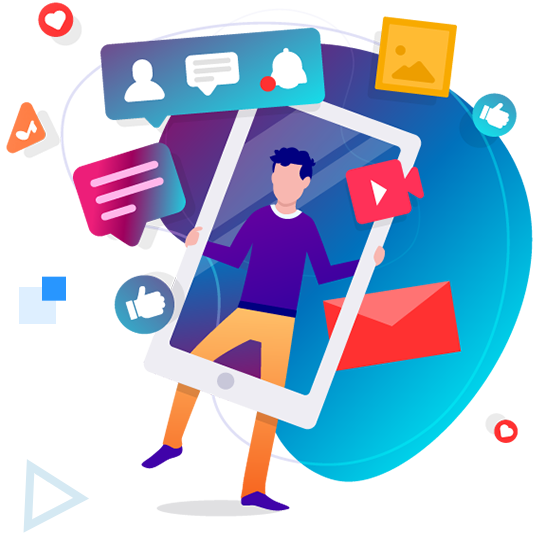 Reach Your Target Audience
Social Media Marketing increases brand visibility as per the demographics, geographical location and interest of your target audience.

Engage New Business Prospects
29% of all Social Media Users are likely to engage with organizations on Facebook and over 1/4th of all Social Media Users pay attention to ads shared by social connections.

Real World Business Growth
Online Leads from Social Media Marketing cost less than leads from Search Engines and help build better brand recall.
Social Media Marketing Services
There is no "One Standard Approach " on Social Media. Each project requires its own research and custom strategy.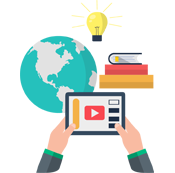 Social Media Management
We bring speed & quality to your Social Media activities via posts, articles, videos, images, short stories etc. to deliver your brand message to your target audience.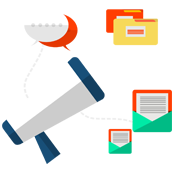 Brand Awareness
We help your business build excellent brand awareness among customers even in this competitive market. How? With Relevant High Quality Content!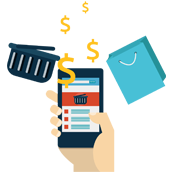 Social Media Ad Campaigns
After understanding your business Goals we plan and structure Ad Campaign Funnels to maximise RoI by delivering leads right into your inbox or sales for ecommerce stores.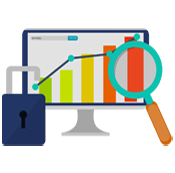 Analysis
Using a wide variety of tools, including Facebook Insights and GA, we analyze the progress of our marketing campaigns and optimize to create a truly business-efficient sustainable campaign.
Social Media is where your Existing & New Customers Are
We are well-equipped to help your business become enhanced, attractive and engaging with our Facebook, Instagram & LinkedIn Campaign Management.

Our team of dedicated Facebook, Instagram & LinkedIn Marketing professionals build a result-oriented lead generation strategy to get the business leads refined with your feedback.

Adwiz Digital is the best Facebook Marketing company in Delhi India. With our robust strategies, we open avenues for entrepreneurs and start-ups to grow their sales by ensuring high conversion rates.